Updated: April 21, 2022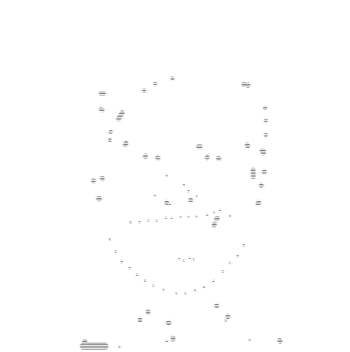 Feel like creating a cartoon version of yourself? Cool! Today we'll show you a dozen of accessible ways that will help you cartoon yourself while you have fun at the same time.
We've searched the web to dig out various tutorials and tools. All of these lead to different results depending on what exactly you are looking for. We also didn't want you to get lost in the wide spectrum of possibilities to cartoon yourself digitally. That's why we've added a bit of commentary to each method, including its pros and cons.
Ready to get a cartoon version out of your photo? Let's start.
Free Online Tools to Cartoon Yourself
Website tools will help you get instant cartoonization of your photos. By applying different filters to your portraits, you can come up with various cartoon versions of your face. However, these tools usually have limited functionalities and the end result might not be that satisfactory. This method is perfect for those of you who:
are willing to sacrifice quality,
look for quick results,
just wanna have fun.
We've dug out several free online tools that will help you cartoon yourself in a matter of minutes, personally tested them to confirm they all work, and the final result is free to download. We've also added a little review to each, so you can make an informed decision.
Article overview:
This tool offers a range of pre-made cartoon templates to end up with a fun caricature. On the downside, you don't really have control over how your cartoon face will turn out. Based on our experience, the cartoonized face may not really blend well into the final cartoon drawing. The site is great to have fun, though.
This free online tool lets you choose among 6 filter effects that can be applied to your photos: 3 cartoon styles, vector, fantasy, and comics style. Unlike the other websites, this one is kind of community-oriented. All pictures go to the gallery and can be browsed by everyone. Therefore, the site requires you to tag your photos upon conversion.
This tool converts your photo into an artistic picture for free. Whether you want it to become a painting, a pencil drawing, a sketch, or an outline picture – the choice is yours. This tool also lets you adjust the sensitivity level of the filter you are applying.
This online tool lets you upload photos right from your Facebook account. Besides cartooning, you can also crop your photos, or modify your facial features. The final result can also be instantly shared on social media if you'd like.
A free online tool that lets you cartoon yourself by using plenty of filters. You get to choose among numerous cartoon effects, painting effects, grayscale effects, Instagram effects, artistic effects, and even more until you are happy with the outcome. You can also add fun graphic elements to make your cartoon photo even more interesting.
Image to Cartoon is a great place to cartoon yourself, as it has a lot of different options. All you have to do is insert a picture of yourself (5000×5000 maximum size) and leave AI to do the rest. You'd be surprised by the results and the best of all is that you can download your cartoon in HD format for free.
SocialBook is a great place to cartoon yourself and your friends if you like. You can have lots of fun, as you can create amazing caricatures that look like The Simpsons, South Park, Disney, and others. All you need to do is enter a picture of yourself, select the way you want to look like, and enjoy. You also have an option for a 4-pic collage.
Cartoon Yourself with Photoshop Tutorials
Another option to cartoon your photo for free is to do it yourself by following a tutorial. We've selected a bunch of tutorials that will guide you through the process. Still, you need to have some knowledge of the software, so you can achieve the desired effect. Here are the pros of this method:
gives you the freedom to experiment;
free, in case you already own a licensed version of the software;
way better results than using an automatic online tool;
gives you the opportunity to learn the software functionalities better.
All of this being taken into consideration, this is the preferred method for many, but consider that it's also quite time-consuming, especially if you are a beginner. Here is a selection of 5 Adobe Photoshop tutorials that will help you create a cartoon version of yourself by using the software's functions and tools:
#8 Transform a Photograph into a Digital Painting
#9 Make a Comic Book Cartoon Effect From a Photo
#10 Create Art with Pen Tool
#11 Create Vector Art Cartoon Effect
#12 Turn a Photo Into a Cartoon In Photoshop
Use Adobe Illustrator to Cartoon Yourself
The main difference between Adobe Photoshop and Adobe Illustrator is the image format. Adobe Photoshop makes your creations in raster formats, whereas Illustrator exports them in vector format. Here are the advantages of using Adobe Illustrator rather than Photoshop:
your cartoon photos will be fully resizable without loss of quality,
if you have good drawing skills, you can achieve great results,
free, if you already have the software,
an opportunity to practice your skills and have fun at the same time.
#13 Design a Flat Avatar From Your Image
#14 Make a Vector Portrait in Illustrator
…or Ultimately, Have Someone Do It For You
If you plan to use your cartoon version for specific purposes, it's out of the question that you need high-quality artwork. If you are a skillful artist yourself, awesome! You'll be just fine by following some of the tutorials above. Otherwise, the best option for you would be to hire someone to create a custom vector drawing according to your photo. There are plenty of artists who would gladly create such art for you. Here are the benefits you'll get:
high-quality digital illustration resembling your photo,
attention to detail depending on the complexity of your order,
illustration style according to your taste,
final format according to your preference,
unlimited possibilities, extending to the skills of the artist drawing your photo.
Here are a couple of examples of what a custom cartoonization of a photo looks like. We've depicted different illustration styles which normally serve different purposes. It all depends on your specific reason for having a cartoon version of yourself.
If you'd like us to handle your photo-to-cartoon transformation, we'd be happy to hear from you.
Moreover, don't hesitate to share your own creations in the Comments section below in case you test out the online tools or complete a tutorial. Can't wait to see how your cartoonization has turned out!